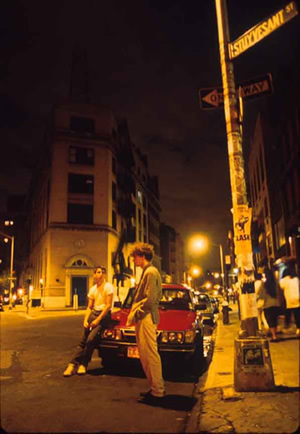 Scott Morgan has been a professional photographer for over 25 years, traveling extensively to shoot movie stars, rock icons, and everyday folk. His pictures have appeared in such magazines as GQ, Interview and Electronic Musician. Working in both digital and film formats, Scott's expertise includes fashion, still life, paparazzi and portrait. He also shoots for The Patrick McMullan Company (see Scott's portfolio here).
Blending profound technical expertise with his signature style, Scott Morgan's images paint a picture, tell a story, and record an event. He has broad knowledge of photographic processes, methods, lighting, cameras, formats, styles, locations, scouting, shooting teams, and studio management. Scott shoots with a variety of cameras and equipment, including large format, medium format and 35mm, copy stand, electronic strobe, continuous lighting and diffusers.
Scott began his career assisting fashion photographer Barry McKinley, shooting editorial and ads for Valentino, Versace and Armani. He later crafted his still life expertise with Len Prince, producing work for such clients as DeBeers Diamonds, Mark Cross, and Bloomingdales. Scott is the co-founder of Milford magazine.
When not behind the lens, Scott is an award-winning wine aficionado and an activist. He works from his studio in New York City's Greenwich Village.